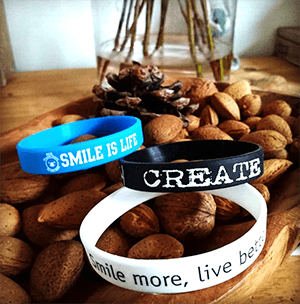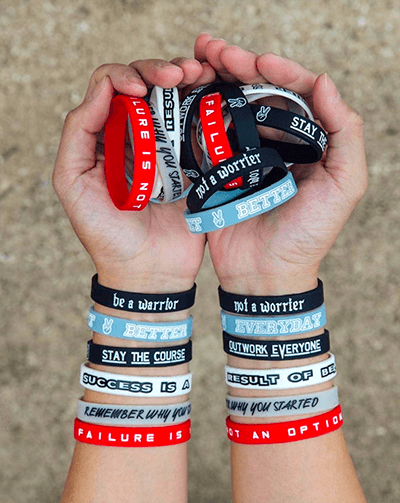 Printed silicone wristbands
Silicone wristbands are one of the most popular promo gadgets available on the market at the moment, such wristbands are durable, safe, resistant to sun and water and offer almost unlimited personalization options.
It is worth knowing that silicone has a number of advantages that are typical of precious metals, except that it is much cheaper. In addition, it can withstand long-term use, has hypoallergenic properties and is resistant to moisture, frost, UV radiation, temperature extremes and mechanical stress.
We don't have the right color for you? No problem! Choose the color of the band from the Pantone color table and we will make it in approximately 14 business days.
Why is it worth ordering printed silicone wristbands?

Own production
We will produce the wristbands for you, without unnecessary intermediaries!

Your print
We will print your logo or text on the wristbands
Lead time
We will deliver the wristbands to you within 14 working days

Project for free!
If you do not have an idea for a project, we will make it for you for free!