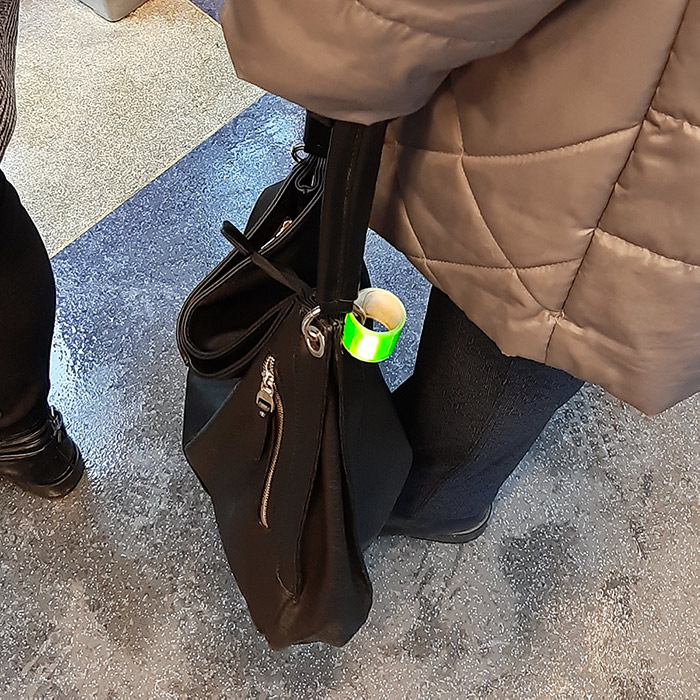 Reflective wristbands with print
The reflective wristband is exactly a road safety gadget, but at the same time it is a great thing that adds color to any occasion and can certainly grab attention. The print made on it will not go unnoticed!
We offer wristbands in 3 sizes — 30, 34 and 40 cm, on which we print your text or graphics. If you do not have a project, we will do it for you! The bottom layer of the band can be made of PVC or velvet of any color. As a manufacturer, we produce reflective bands inexpensively and quickly production time from 2 business days. Min order is from 100 pieces.
Technical data:
Band sizes: 30 x 3 cm, 34 x 3 cm, 40 x 3 cm

Material: PVC / Plastic / Metal

Marking technology: Pad printing

The size of the print elements: 55 x 18 mm

Color of the printing elements: any of the Pantone Color Palette
Why is it worth ordering reflective wristbands from us?

Own production
We will produce the wristbands for you, without unnecessary intermediaries!

Your print
We will print your logo or text on the wristbands
Lead time
We will deliver the wristbands to you within 10-14 working days

Project for free!
If you do not have an idea for a project, we will make it for you for free!