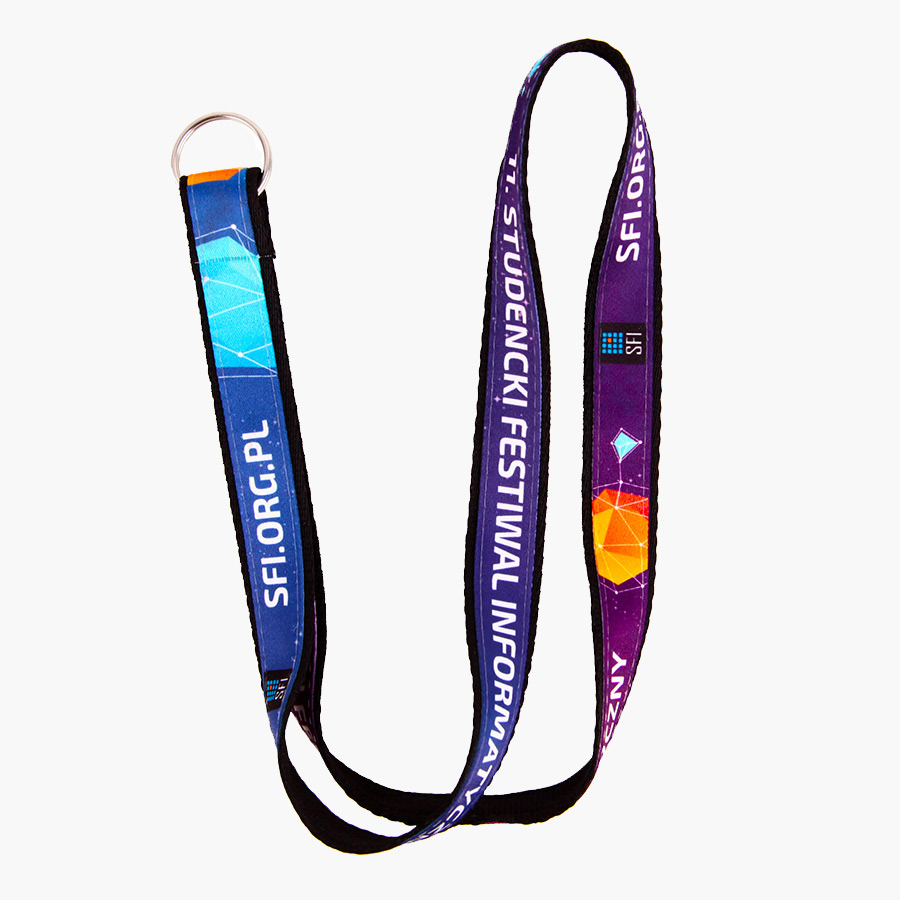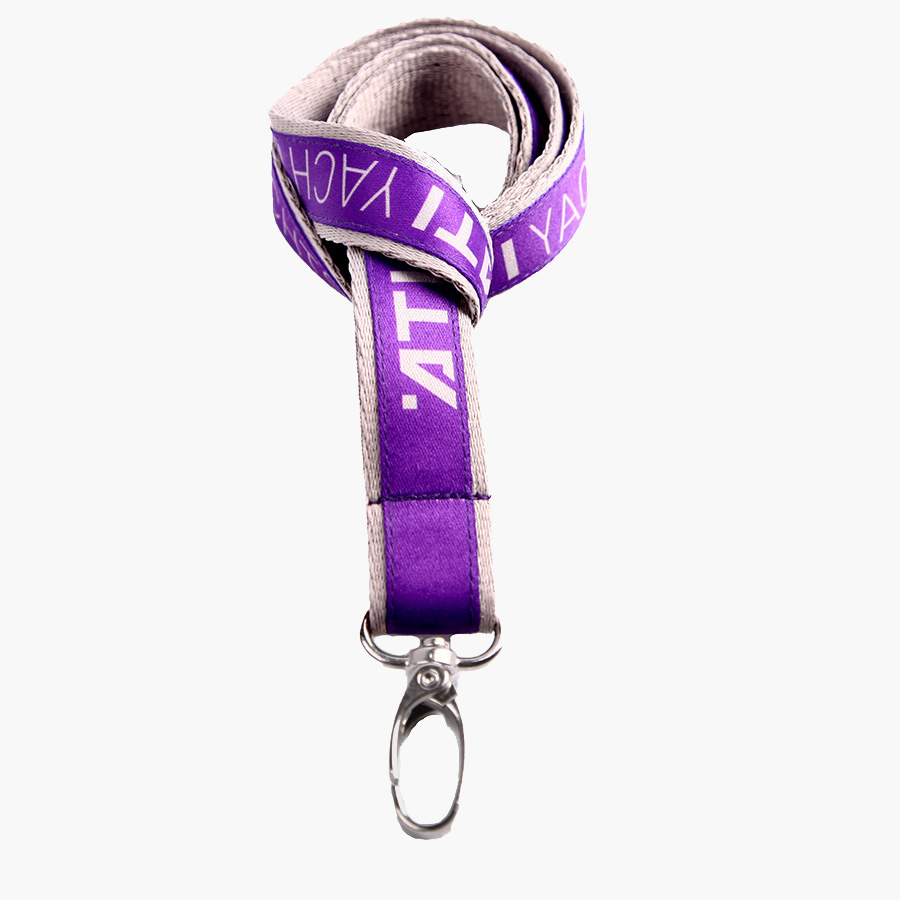 Sewn-on Fabric Lanyards
Sewn-on Fabric Lanyards become more attractive with the help of computer embroidery, available in 8 colors. There is also a possibility of multicolour "full-color CMYK".
Examples of using lanyards
Lanyards are practical and multifunctional office gadgets. They give employees professional look, but are also a handy attachment for IDs, keys or USB sticks. Straps are also an integral part of all kinds of conferences, fairs, events, and their participants willingly take them away, thanks to which your company logo on a strap accompanies them after a meeting, in various everyday situations.
The following tape widths are available: 15mm, 20mm, 25mm
Why is it worth ordering sewn-on lanyards from us?

Own production
We will produce lanyards for you, without unnecessary intermediaries!

Your print
We print your logo or text on the lanyards
Czas realizacji
We will deliver the lanyards to you within 10-14 business days

Project for free!
If you do not have an idea for a project, we will make it for you for free!