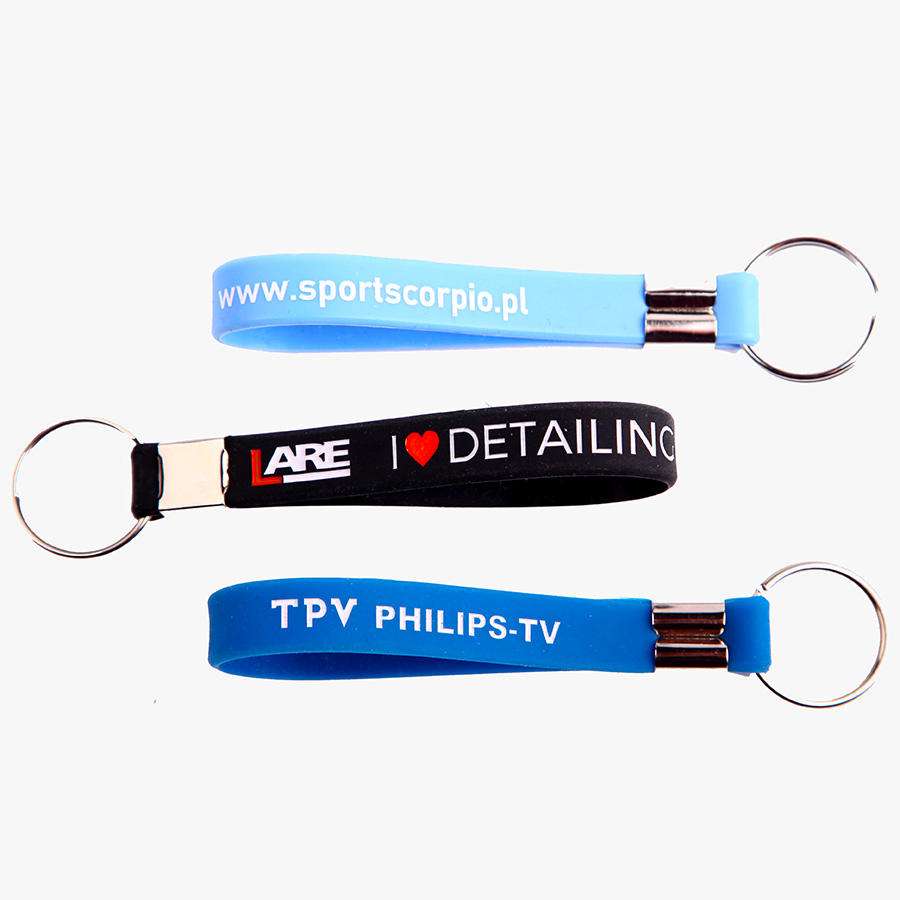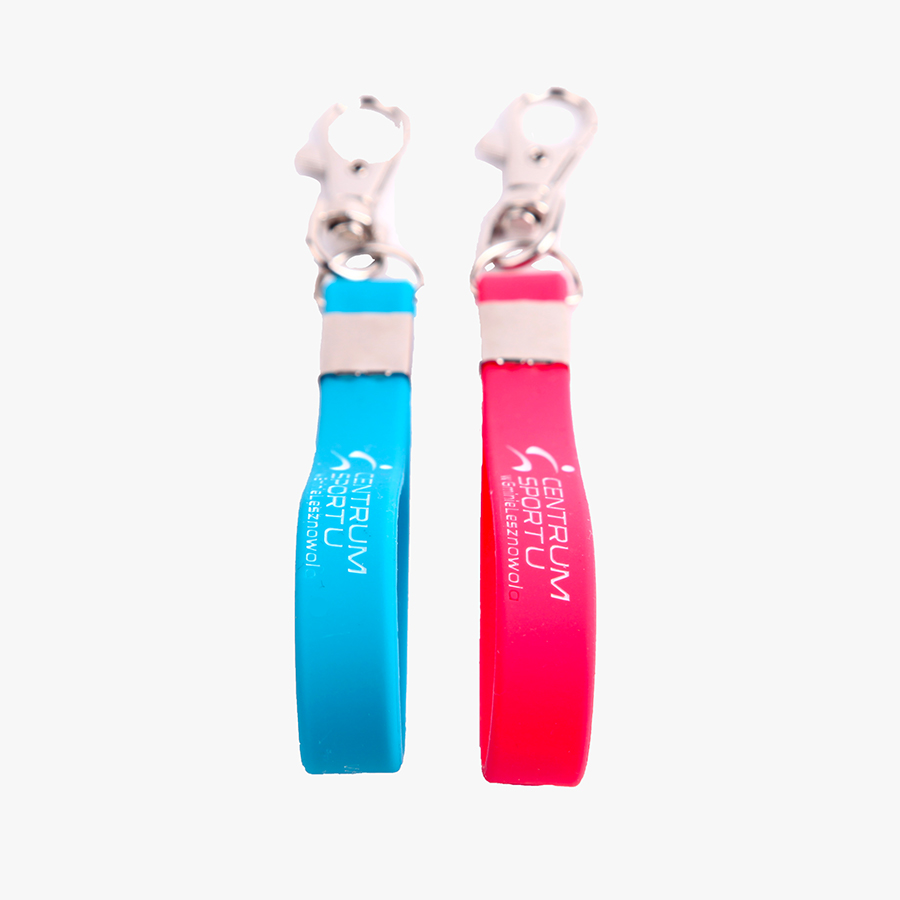 Silicone keyrings
A practical and convenient way to carry your keys is a silicone key ring. It is not expensive and attractive item that will keep your keys safe.
The silicone which the key rings are made of, has a number of advantages that also characterize precious metals, but it is much cheaper than they are. In addition, such holders are long use, have hypoallergenic properties and are resistant to moisture and temperature changes.
Why is it worth ordering silicone key rings from us?

Own production
We will produce keyrings for you, without unnecessary intermediaries!

Your print
We will print your logo or text on the wristlets.
Lead time
We will deliver the bands to you within 10-14 business days

Project for free!
If you do not have an idea for a project, we will make it for you for free!