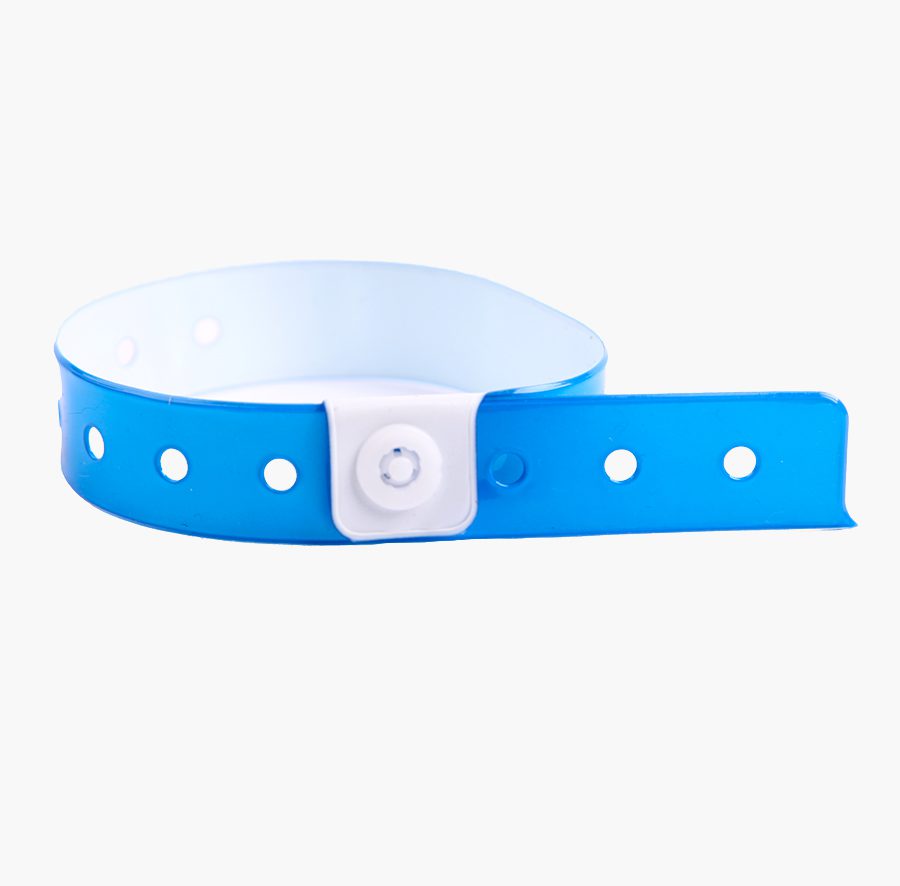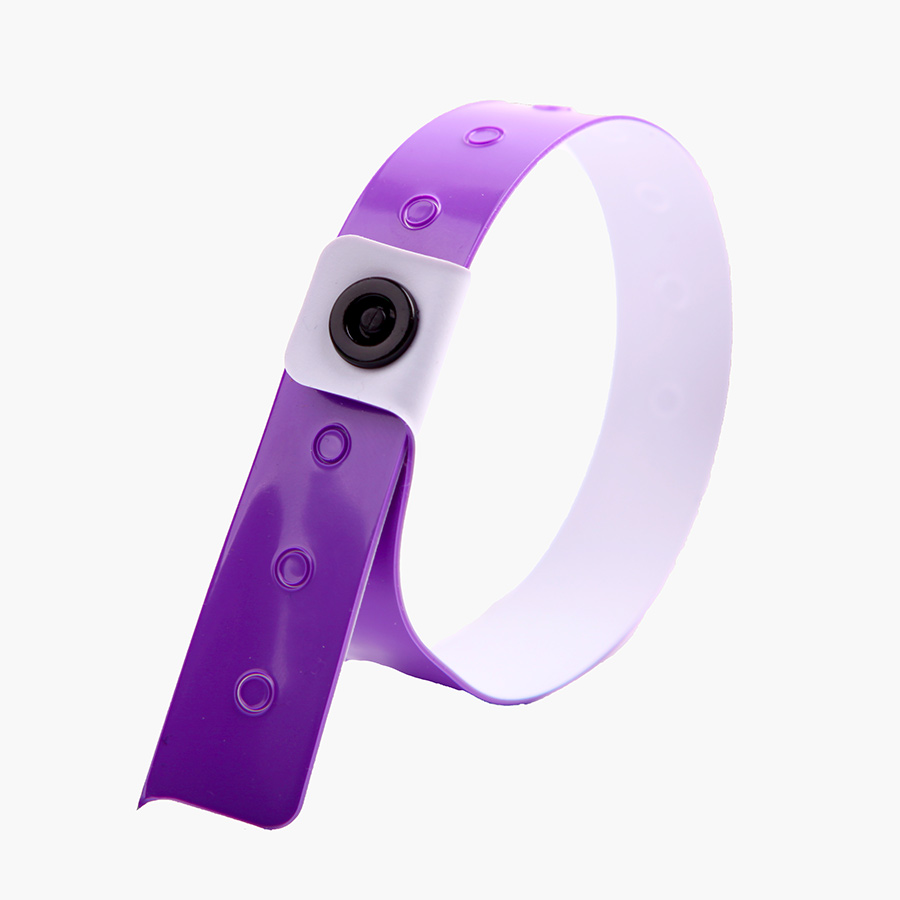 Vinyl wristbands
Vinyl wristbands are great for events that require long-term control. The material they are made of is durable and comfortable to wear. The bands are disposable – they have Loop locks, plastic self-closing clips, that are easy to apply and very difficult to remove. This facilitates the work of security and service personnel, and as a result increases the level of guest service.
Application
Vinyl bracelets are often used in hotels, resorts or spas. Thanks to them, employees can easily control the access of guests to individual attractions, check their status and the type of service package purchased.
Increasingly, clubs and venues are ditching paper tickets in favor of vinyl bracelets. Thanks to the logo print or sequential numbering, the strap cannot be counterfeited. Durable material and Loop lock prevent accidental tearing.
However, vinyl bracelets will come in handy wherever it is necessary to identify their members and indicate their different groups, for example, VIPs, journalists, service. The bracelets can also provide information about the rights of their owner – for example, a discount at a bar or visiting attractions on the all-inclusive basis.
Why should you order vinyl wristbands from us?

Own production
We will produce the wristbands for you, without unnecessary intermediaries!

Your artwork
We will put your logo or any other text on the bands
Lead time
We will deliver the bands to you within 7 working days

Project for free!
If you do not have an idea for a project, we will make it for you for free!