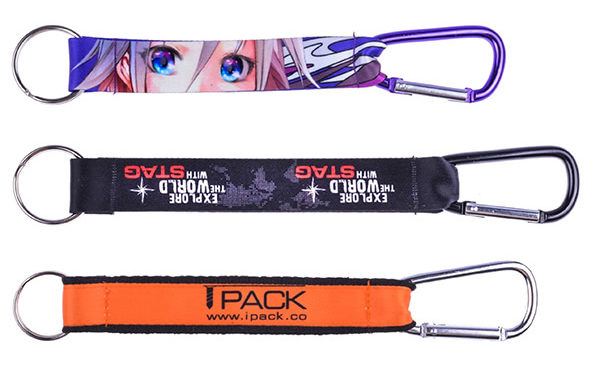 Cloth Key Chain with sublimation printing
We offer keychains with full-color printing. Sublimation printing allows you to decorate it with any pattern in rich colors over the entire surface.
We especially recommend keychains with sublimation printing when:
It is necessary to make a lanyard of a certain color (according to the Pantone Color Matching System); the design contains a large number of colors, tonal transitions, photos; graphics including small elements that blend into the background in the case of screen printing.
Technical data
Minimum order quantity: 20 pieces.
The keychain might contain any graphics, logo or text.
Tape width: 15mm, 20mm, 25mm.
The length of the tape after sewing – 12 cm.
Length with a carabiner – 16cm..
Why is it worth ordering sublimation keyrings from us?

Own production
Sami wyprodukujemy dla Ciebie breloki, bez zbędnych pośredników!

Your print
We will print your logo or text on the key rings
Lead time
We will deliver the keychains to you within 7-10 business days.

Project for free!
If you do not have an idea for a project, we will make it for you for free!