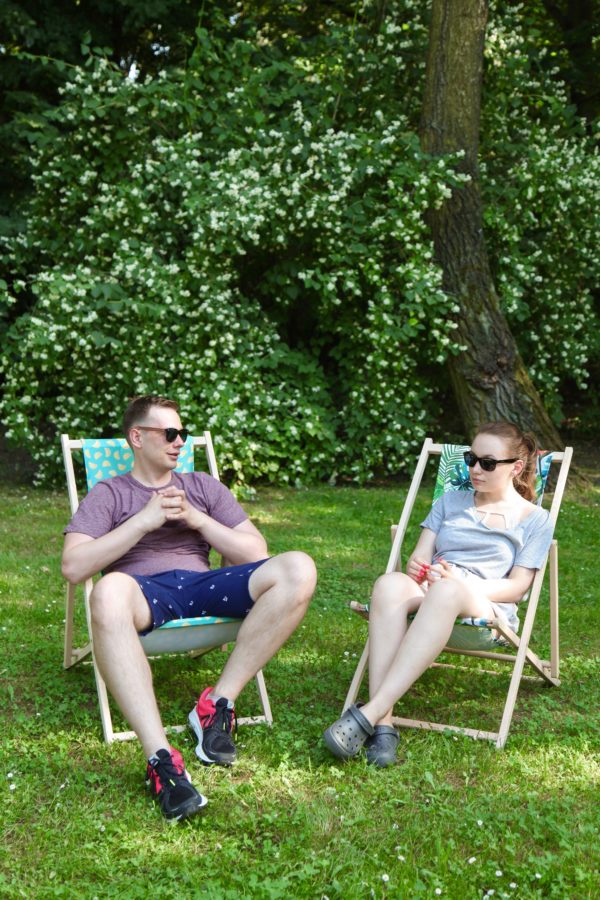 Promotional Deckchairs
Promotional Deckchairs are now a popular form of advertising, often found during outdoor events where advertising is needed, as well as comfort. They work well at festivals, pub gardens, food vans and cafes. This makes comfortable equipment an excellent element to support brand awareness.
Promotional Deckchairs are of high quality – they have a solid construction and are stable. They can withstand even heavy loads and are resistant to harsh weather conditions.
Parametry:
Deckchair folded: 1340 x 570 mm
Pole nadruku: 1200 x 450 mm
Weight: 4,5 kg
Slat thickness: 3.1 cm
Durability: 120 kg
Produced in Poland
Why is it worth ordering promodeckchairs from us?

Own production
We will produce deckchairs for you, without unnecessary intermediaries!

Your artwork
Any artwork can be displayed on the promotional deckchair.
Lead time
We will deliver deckchairs to you within 7-10 business days

Project for free!
If you do not have an idea for a project, we will make it for you for free!